Alternate version of Nine Inch Nails instrumental The Frail Originally released on the 1999 album, The Fragile, this is based off of a version from The Fragile Deviations 1 The Frail nin wiki
How it was recorded:
The cover was played through build the built-in piano in Logic Pro and the same track was duplicated to create the strings.
The Keyboard is an m-audio keystation 88 which is plugged directly into my Mac mini via USB.
I played one track which was the piano track, then duplicated that track to get the other sounds. There are two other sounds which are both Logic build-in software instruments. The first is the studio celllos, and the second is the Bright Suitcase vintage mellotron. I didn't add any other effects beyond what the stock setup of each instrument is.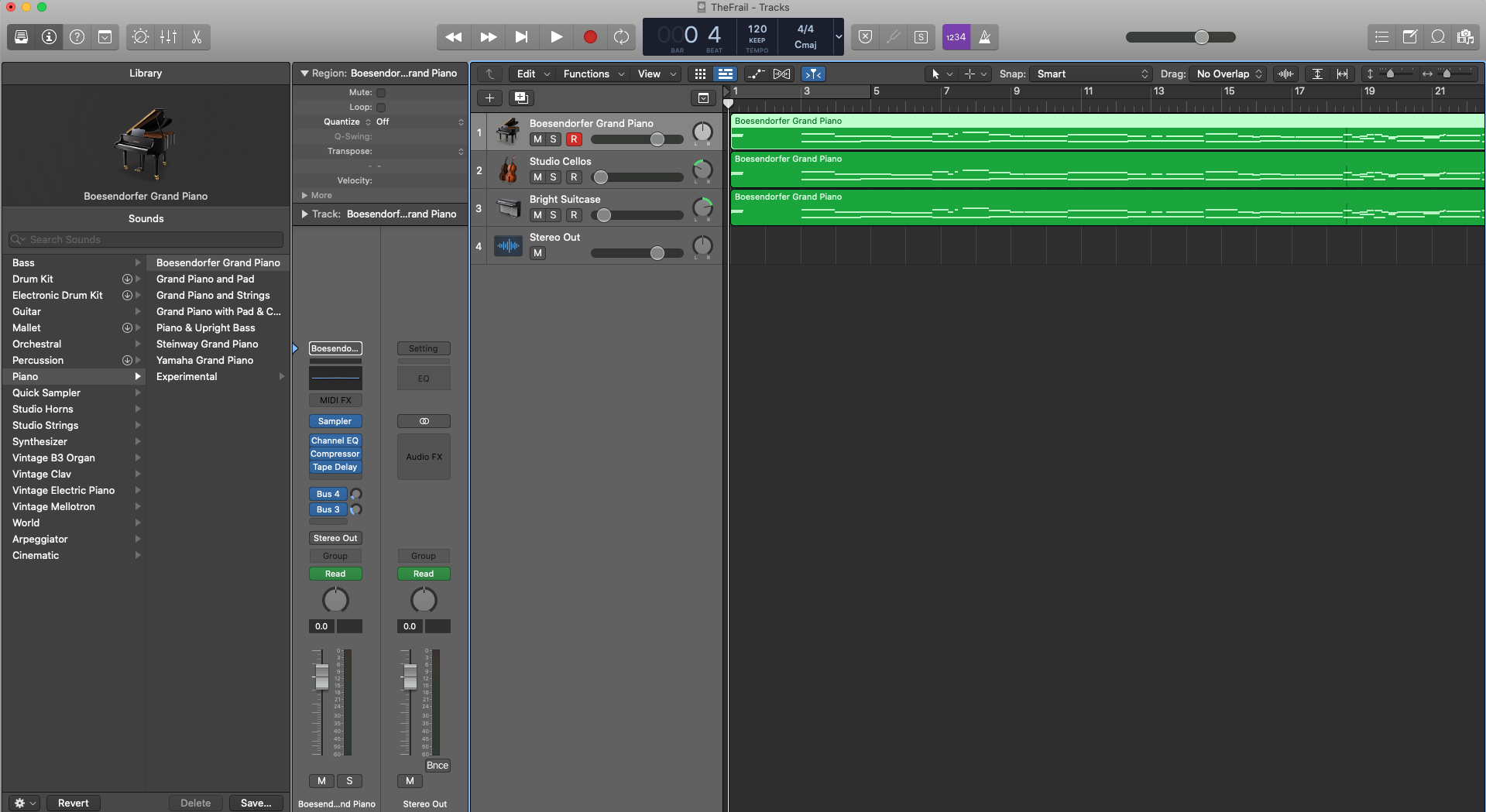 Full equipment list:
Keyboard: M-Audio Keystation 88 direct
DAW: Logic Pro X
Camera: iPhone 11
Editing: Final Cut Pro X