Amy Winehouse performing a live acoustic version of Back to Black sometime in 2007. I added the bass and did a play along. A few videos back I did a version of Rehab where I found a video of vocals and an acoustic guitar. To that I added bass.
Back to Black was released on the 2006 album "Back To Black ". It was released as a single on April 30, 2007.
I used the exact same process from Rehab to do this video. I started by recording the audio out from my computer back into Logic. I then recorded the screen so I could get the video. From there, I just played along with the track, then combined them all in Final Cut Pro.
To grab the video I used the screen recording feature of QuickTime Player and cropped it to surround the video box.
Audio came with the video but I wanted to import the audio into Logic in order to play along with track, I also wanted to be able to work with the audio within logic so I decided to play the song through my monitors and have my mic record that into Logic.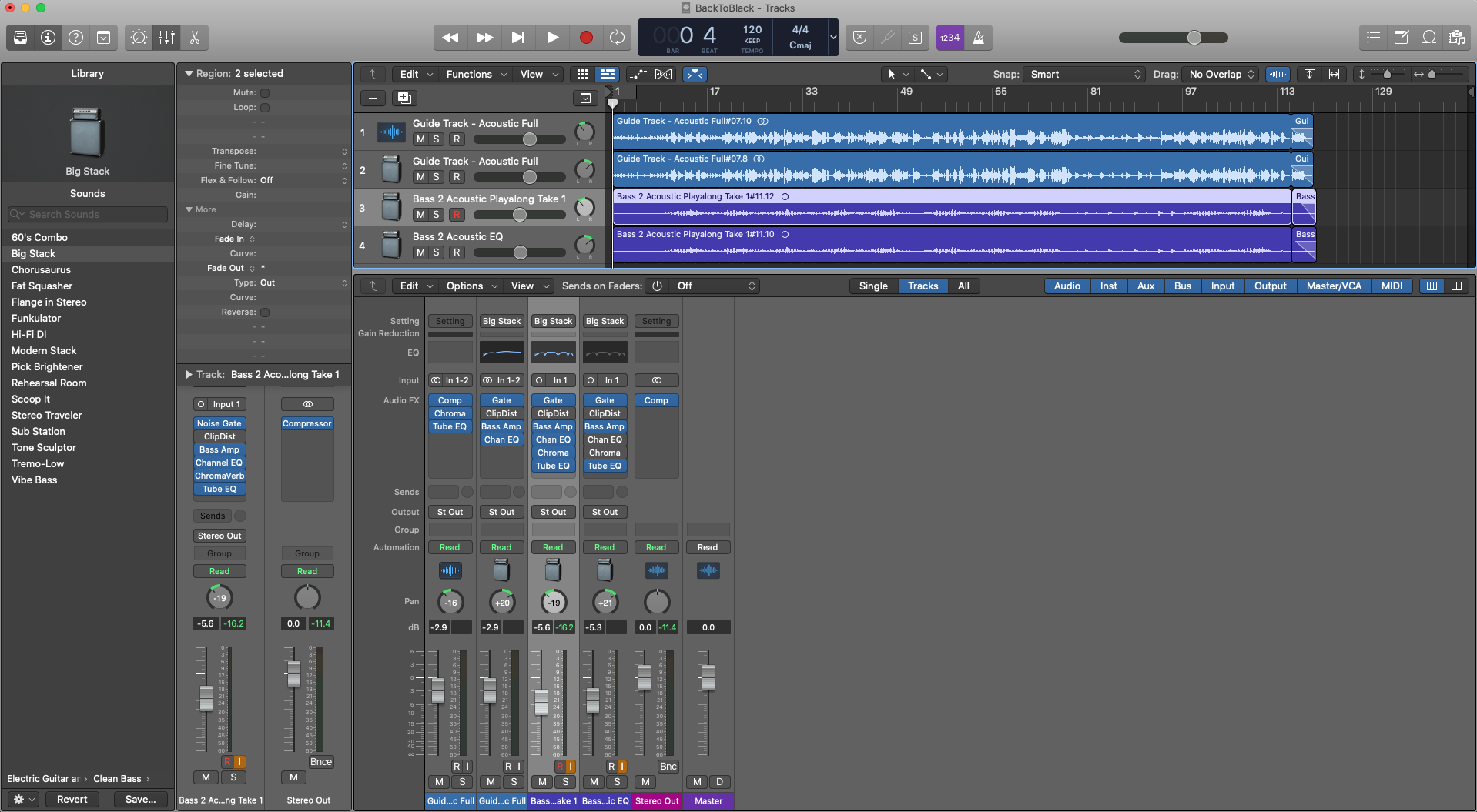 Once I had the video and the audio, I was able to setup my cameras and record. I went directly into my computer through my USB interface.
equipment list:
Squire Jazz bass
(Amazon Canada: https://amzn.to/2FAsY8v)
(Amazon US: https://amzn.to/2Ryabgo)
Blue yeti usb mic
(Amazon Canada: https://amzn.to/3mskyk7)
(Amazon US: https://amzn.to/2FAsY8v)
Logic Pro X
Camera: iPhone 11
Camera 2: iPad mini gen 2
Editing: Final Cut Pro